DeVry Investigations
"Surveillance Specialists"
De Vry Investigations
is a full service Private Investigation firm based in California. Since its organization, DeVry Investigations has made professionalism, integrity and reliability the basic tenets of its operations. On this score, our firm has an excellent reputation and is committed to a thorough and quality of service, always focusing on client's objectives and specific needs.


DeVry
specializes in surveillance investigations with emphasis on Worker's Compensation/Insurance Defense cases. We also perform surveillance investigations in support of anticipated litigation, i.e. domestic/infidelity/support issues; fact finding etc. DeVry is distinctively qualified to perform surveillance investigation assignments in a timely and cost efficient manner for clients throughout California and the United States. Our mission is to bring greater value to our clients by continuing innovation, embracing new technology to enhance better quality of service to our clients and continue to achieve milestones for professional standards.
DeVry Investigations

primarily covers the following areas: Inland Empire/Riverside County, San Diego County, San Bernardino County, Orange County, Los Angeles County
and most of the greater Northern California areas including San Francisco County, Sacramento County, Alameda County and more.
Contact Now for a FREE
Consultation: Info@devrypi.com


"We are fully Insured for your protection
"
Private Investigator, Private Detective, Detective Agency, Surveillance Investigator, Surveillance Detective, Worker's Compensation, Workers Compensation Investigator, Workers Compensation Detective, Sub-Rosa Investigator, AOE/COE Investigator, Infidelity Detective, Undercover Investigator, Southern California Investigator, California Investigator, Southern California Detective, California Detective, San Diego Private Investigator, San Diego Detective, Orange County Private Investigator, Orange County Private Detective, Corporate Private Investigators, Employment Investigator, Employment Investigations, Child Custody Detective, Child Custody Investigator, Cheating Spouse Investigations, Cheating Spouse Detective, Riverside Private Investigator, Riverside Detective, Los Angeles Private Investigator, Los Angeles Detective, hidden assets, bank account locate, Asset Searches, Find Assets, Personal Asset Search, Business Asset Search, Bug Sweeps, Bug Sweep Investigator, Covert Surveillance, Undercover Operative, GPS Tracking, Undercover Operations, Backgrounds, Background Investigator, Employment Investigator, Child Custody Investigator, Child Custody Detective, Divorce Investigator, Divorce Detective, Defense Investigations, Defense Detective, Civil Litigation Support, Employee Theft, Fraud Detective, Fraud Investigations, Fraud Investigator, Judicial Judgment Recovery, Witness Locates, Witness Interviews, Skip Tracing, Service of Process.
California Private Investigator Lic. 26807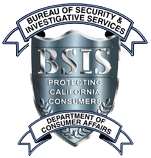 @ DeVry Investigations - 2010 All Rights Reserved @